The Outdoor Paradise of Your Choice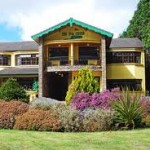 Whatever your pursuit, you will find that Killarney is surely an outdoor paradise. Those individuals who are enthusiastic about golfing, they can make a choice from the forty three golf courses that are just within a 2 hour drive from the town centre. It has an inclusion of the famous world-class courses such as Ballybunion, Tralee Barrow, Waterville and Killarney.
If your passion lies in having or rather participating in great outdoors, then the likes of the finest national park of Ireland, the availability of the highest mountains, the most beautiful lakes and even the most extensive oak woodlands are situated on your footsteps. You can decide to horse trek, boat and fish, cycle or even climb your way up through the history, nature and even the beauty of a great show having a real difference. The performance of the Liam O Connor is usually a spectacular explosion of song and dance, music which is greatly rooted in the tradition of the Irish music. You can manage to make an arrangement of tickets just in advance by contacting the reception at the 19th Green Guesthouse. There are several adjectives used to describe how Liam looks and proceeds may include; a blast of music energy, a show which is spelled as bindingly brilliant and even an explosive talent is used. His kind of music usually breathes passion and at the same time magic as he goes on delighting his audiences by enchanting that entire he has got in his unique style. This is a well worth scenario as Liam is even in the Guinness Book of Records as one who has got the fastest fingers in the whole world.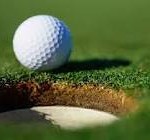 While in Killarney, you can still play your favorite sport of golf. The 19th green guest house was built while basing on the needs for golfers into consideration. All the bedrooms are always spacious and at the same time the drying room is always available to make sure that you are ready for the next day on time. At your golfing day, never think of any place apart from the 19th green guest house which is ideally situated; that is it has been nestled just between the two championships of the golf course.
At the 19th Green Guesthouse, the golfers pride is actually looked into with keenness. There are various services that are offered in regard to golfing such as being helped to organize your golfing trip such as the tee times, transport, lessons, golf cart or the buggie hire, the driving range or even club hire or even any other requirement you may wish to have. The main reason of doing these is to ensure that your trip of golfing should be hassle free and goes on smoothly.