Why You Won't Regret Staying at the 19th Green Guesthouse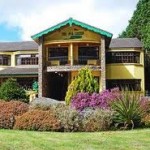 At the 19th Green Guesthouse, you will be welcomed with great pleasure by the most enthusiastic staff. When you get top to Killarney, you will definitely visit the Killarney National Park and even the Kerry area. At this guesthouse, there is a Killarney Bed and Breakfast which will be able to offer you very comfortable, welcoming and cozy surroundings. These surroundings come out as the ideal base when you decide to pay a visit. The main aim of the management is to ensure that warmth, and comfort combined with professional services offered to customers or rather visitors.  They do these, but still they have to remember that the green guesthouse is a family run guest house; thus, with this in mind, they have to ensure that while staying with them, you ought to be made to feel at home in all your stay.
From the moment you enter their front door, the guest house main aim is an enjoyable and pleasurable one. This particular part of the world has got a lot which it intends to offer to its customers. Be it golfing, taking in a show, looking for a stay in Killarney which is relaxing or just seeking an adventure all is upon you to decide. The house is interested in looking after your needs and care; so just order what you feel or think of doing and it will be done immediately. When inside the house, you may choose to look at the famous clip of the Liam O Connor in the various activities offered on the page see a show.  The management staff is well trained and as such they usually handle their clients with care and a lot of professionalism. They are always looking forward to meet and serve you as their client.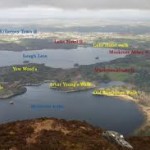 There is a wonderful selection of various guest rooms that you have to choose from which is offered by the 19th Green Guesthouse. You will find out that all their rooms are very cozy and at the same time armed with traditional charm and then it has been combined with the current modern facilities. In all of the rooms, you will be able to find out ensuite services that are offered which are usually accompanied with direct dial telephone, satellite TV, tea and coffee making facilities and the hairdryer. There are several selections of bedrooms which may include;
A single room
A double room
A twin room
A triple room or a family room
The management is always looking forward and at the same time happy when they welcome several groups in their vicinity. If you require an extra room, then what you are needed to do is just make a request and all shall be done for you.