Bed and Breakfast in Killarney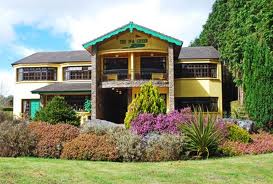 May 1st 2013 marks a big Happy Birthday to the 19th green Bed and Breakfast in Killarney. As the name suggests the
19th green Guesthouse was first opened as a bed and Breakfast in Killarney with a specific task of looking
after visiting golfers.
Being located just across the road from Killarney Golf and Fishing Club meant that it didn't take long for
the 19th Green Guesthouse to become one of the most popular  Bed and Breakfast in Killarney.
With the fore sight and hard work of the pervious owned Tim and Bridget Foley – it wasn't long before
the house was the best know Bed and Breakfast in Kerry.
Over the years the 19th Green has grown and developed into one of Kerry's finest Guesthouses now
boasting 13 guest bedrooms all en suite with TV, tea / coffee facilities and free wifi . Offering a plush
lounge to relax in after a day's touring, golfing, or walking and with a breakfast dining area helping to
start your day off with a freshly cooked and healthy Irish Breakfast
In 2004 the current owners Freda and John Sheehan purchased the 19th Green, we embarked on an
extensive refurbishment of the property. Totally changing the lounge and breakfast room, we added
solid Canadian walnut floors leather furnishing with bright welcoming colours. The lounge has a great
slate open fire where a fire burns nightly.
In recent times due to a change in our tourism industry and economic climate the 19 th Green had to
adapt and diversify to stay ahead of the competitors. We are a Bed and Breakfast in the National Park,
so rather than staying exclusively a Golf Accommodation Bed and Breakfast we have started working
very closely with all areas of tourism in Killarney and Kerry.
The 19th Green has become known as a Value Bed and Breakfast in Killarney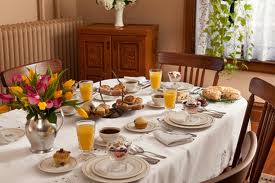 Now the 19th Green has become known as a value Bed and Breakfast in Killarney ,offering diverse packages for people wishing to stay in a home away from home style BnB. We offer packages and deals that vary from walking weekends, cycling packages, from weekends away to long stay packages. One of the biggest factors that attract people to the 19th green is the fact that we are exclusively family owned andfamily run. Freda is the "hostess with the mostest "as they say making us one of the friendliest bed andbreakfasts in Kerry
2013 is a big year all around Ireland we have the Gathering which is a golden opportunity for us to makenew friends and meet up with old. We are looking forward with excitement to our 30th Birthday year.
Looking after people who want to come to Kerry and Killarney, meet local friendly people at fantastic fresh food and stay at one of Killarney's finest Bed and Breakfasts
Happy Birthday 19th Green and may you have many more.