Family Run Bed and Breakfast in Killarney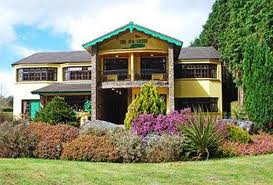 St Patricks Weekend marked the beginning of the 19th Green s 30th Year in operation as a Family run Bed and Breakfast in Killarney.
Over that time we have become known as on the of the best Family run Bed and Breakfast in Killarney
As anyone who has stayed with us will know we take great pride and put great emphasis on the fast that we are a family run Bed and breakfast in Killarney,
In fact as our own family grows up we have become more so. In recent times it has not been unknown for our 8 year old to be found sitting in the lounge amongst some guests holding court and telling stories of his great work as a Bed and breakfast owner in Killarney
We are very Fortunate as a Bed and Breakfast in Killarney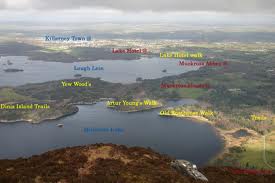 As a bed and breakfast in Killarney's national Park we are very fortunate that nature and all its offerings are at our doorstep.  So not only do we run a bed and breakfast but we now have a bunch of young fella's full of all vital information needed to explore the National Park
We would urge anyone following instructions from our younger family members that some of their information may be slightly embellished, and need a second opinon.  We have never run up Carrantuohill and the Lake across the road is not so deep that it goes all the way to China.
Over the years running our Bed and breakfast in Fossa, we have been fortunate to witness some great Golf Occasions across the road at the Killarney Golf and Fishing Club.  Our location in proximity to the Club house has put us at the prime spot for Bed and Breakfast Golf Accommodation in Killarney
As with all other events and occasions we have some very imaginative family members who can tell you any story you may wish to hear.  And again be careful with some of the information you may get "we do not own the National Park and Rudolf's the reindeer does not live inside the Green Keepers hut at the Golf Club.  One of the funniest stories regarding our youngest is a few years ago, shortly after opening the Bed and Breakfast one season; we had an early arrival whose room was not ready. Freda asked the guest to take a seat in the lounge to wait for his room.
The bar counter in the room was stocked at the time with bottles of water; coke etc (a 4 year olds dream).  When Freda returned the guest was happily laughing to himself and explained his shock while sitting in the lounge day dreaming a voice from nowhere asked "would  you like a drink while you are waiting Sir"  on investigating our guest found a 4 year old quite happily helping himself to a Cola, behind the bar counter, out of sight.  At least he was willing to share.
So as you can see the 19th Green Guesthouse  is truly a family Run Bed and Breakfast in Killarney.  We would have it no other way!