Golf Accommodation in Killarney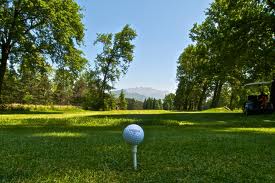 It's that time of the year again where at the 19th green Guesthouse we start looking forward to welcoming our golfing friends old and new to take there bookings for golf accommodation in Killarney for some good old fashioned golf.
Ever since the 19th Green was built, we have been known for our golf packages and golf accommodation in Killarney
As many of you are aware the 19th green Guesthouse was built with golfers in mind, spacious bedrooms a relaxing lounge and that all important drying room. So we pride ourselves quality golf accommodation packages.
We can put together a Golf package for you
When we put together a golf package we organise everything from tee times, club and buggy hire, airport and local transport. We can book your restaurant and organise the renowned trips i.e. the Ring of Kerry, the Dingle Peninsula, the Gap of Dunloe if you want a day's break for Golf.
Our location just 500 yards from the world famous Killarney Golf and Fishing Club offers the ideal base to enjoy some of the most famous Irish Golf Courses, Ballybunnion Golf Club, Waterville Golf Club and Tralee Golf Club are widely regarded as three of the top Links Course in the World, while Killarney Golf Club is one of Irelands most famous Golf Course, as it has hosted the Irish Open 4 times
When you stay at the 19th green Guesthouse golf accommodation in Killarney you are surrounded by golf history
We are very fortunate to have worked with the Killarney Golf Club and the European Tour in providing cooperate and Players Hospitality for the Irish Open in both 2010 and 2011
It was especially enjoyable for us in 2010 as the winner a Mr Ross Fisher actually stayed with us for a week in 2005 while playing a junior European Tour competition at Killarney. We must have done something right as he was able to pick Freda out of the crowd as the "Lady of the House" at the 19th Green. She was delighted, shocked, surprises and embarrassed all at the same time.
We have numerous tales and stories of meeting all the great players over the years, like when Padraig Harrington helped John with ……. Sorry you are going to have to come and see us to find out how that one ends
Planning some Golf Therapy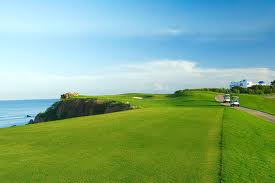 If you are planning on getting away this year for some golf therapy you need do no more that get in touch with us at the 19th Green Guesthouse and let us arrange your golf accommodation in Killarney and put your package together for you. You will find no better location just on the edge of the beautiful Lough Lein at the foot of the McGillacuddy Reeks and Purple Mountains
It is no wonder that this area is known as "Heavens Reflex" and no one has said it better than "Lord Castlerosse" when saying of Killarney "Look what the Almighty can do when He is in a good mood".
So let us arrange your golf accommodation in Killarney  and you concentrate on your golf handicap.