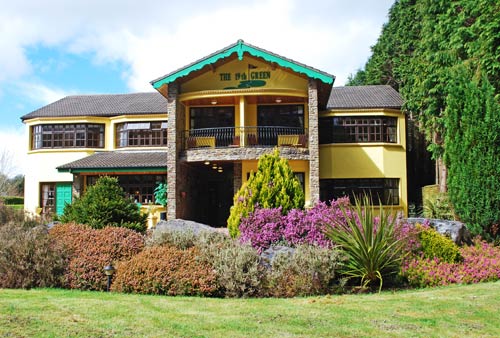 Welcome to the 19th Green Guesthouse
It is with great pleasure that both John and Freda welcome you to  the 19th Green, Guesthouse. 
This Killarney B&B offers a comfortable, cosy and welcoming surroundings which is ideal base when visiting Killarney the

Killarney National Park

and the Kerry area.   
John & Freda's aim is to offer comfort and warmth combined with professional service, but never losing sight of the fact that we are a family run Guest house and that is why when you stay with us you will feel at home.  F
rom the moment you step inside our front door, our aim is to make your stay as pleasurable and enjoyable as possible, we know all that this wonderful part of the world has to offer so whether Golfing, seeking Adventure, taking in a show, why not look at a clip of the famous Liam O Connor in our Activities page see a show or just looking for a relaxing stay in Killarney, why don't you let us look after you, this is what we do!
We look forward to welcoming you to the Guesthouse