Killarney National Park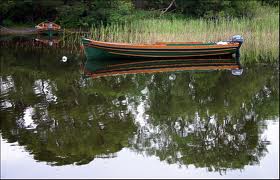 In the Killarney National Park this morning on the shores of Lough Lein in Killarney the "Die Hard's" going out for the 1st day of the Salmon Fishing Season.
Blustery and cold I would be reasonably confident that the salmon were probably safe at lease for another day.  Fishing in the Killarney National Park has long been at the heart of what we do here at the 19tH Green we are just 500 yards from the shores of Lough Lein and a short drive from the Flesk River where Salmon and Trout are caught year in year out.  Over the years we have had the pleasure of catering to fisher men not only from Ireland but all over the world and we do hope to welcome all our fishing friends back in 2013.
Here at the 19th green we have a long history and association with activities and outdoor pursuits in the  Killarney National Park and the surrounding areas.
As far back as the first few years of the existence of the 19th Green it was the base for what was then a walking destination in its infancy.   Walkers from all four corners of the globe came to enjoy to Killarney National Park and had the 19th Green as their base for the duration of their stay.  Now Killarney has developed into a Walkers Paradise with miles and miles of mapped tracks and trails all around the wonderful Lakes and Mountains .
Cycling has become another international and national obsession and again you would be hard pressed to find a better location to base yourself for your excursion than at the 19th Green.  Every year thousands decent on Killarney for the yearly "Ring of Kerry" charity cycle which has grown into a renowned fundraiser for many truly worthy charities.  From 5am on the morning of the cycle, if not participating you can watch the cyclists pass our door from the comfort of your room.
The newest addition to Killarney National Park Outdoor activities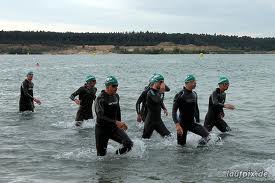 The newest addition to Killarney National Park Outdoor activities and pursuits are the Marathon and Triathlon events.
The world's most scenic Maxi Marathon which starts out at the stunning Molls Gap on the Ring of Kerry Road, and ends with a lap of the picturesque Muckross Lake, is a must.  This event offers 3 Distances, 5km, 10km, 15km so you can challenge yourself at any distance.
We have been very fortunate over the past couple of years to have many of the athletics for the Killarney full size Iron Man Triathlon staying with us and in particular 2011's Female outright winner Caoimhe Ni Murchu and to her credit she was shocked that we were so impressed by her achievement doing all events in 12 hours and 30 minutes.
If you are one of the world's activity enthusiasts, give us a call we look forward to hearing from you and you enjoying the beauty of our Killarney National Park.
John and Freda