Residents of Killarney are fortunate to wake up each morning to the impressive sight of the McGillycuddy Reeks, the highest mountain range in Ireland. This grand mountain range looms over the whole town and the Lakes of Killarney creating the backdrop for our world famous scenery. Not only can we enjoy the splendid views but mountain climbers and hikers will revel in the choice of hikes and climbs available within the mountains across the lakes from the hotel.
There are hikes and climbs for every grade offering amazing views and sights across the county of Kerry.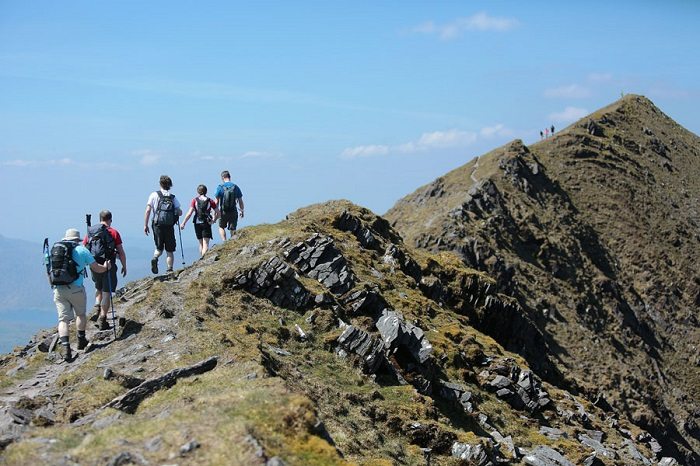 We are happy to provide local maps and routes for climbing or hiking groups and guests. Packed and picnic lunches can be organized for small or large groups with advance notice. Information on guides, guided hikes and climbs is available from Reception.